We are a locally owned and operated pest control and pest management company based in Lower Lake, California.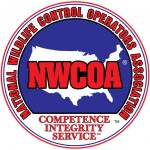 We're licensed, bonded and insured.
We use only pest control chemicals approved by the state of California.
We are honest, punctual, skilled and knowledgeable.
We understand our customer and do not force them to get what they don't want. Customer satisfaction is our goal!
        Lake County                  Mendocino County                     Napa County
Lakeport                                Ukiah                                                Calistoga
Clearlake                               Willits                                                Pope Valley
Kelseyville                             Redwood Valley                               St Helena
Lower Lake                            Boonville                                            Anguin
Hidden Valley                        Philo
Nice
Lucerne
Clearlake Oaks
Upper Lake
Blue Lakes
Cobb
Upper Lake